Archive for 'Uncategorized'
April 26, 2018 marked the seventh anniversary of the founding of WashingtonExec, Inc.
Since its initial website launch and first evening roundtable with Vivek Kundra (the then-Federal CIO), the organization has evolved into 12 mission-focused Councils and a daily digital magazine with more than 20,000 subscribers. In 2011, thanks to the formation of the WashingtonExec Leadership and Emerging Technologies Councils, chaired by Greg Baroni of Attain and Mark Cohn of Unisys Federal Systems, WashingtonExec began to define itself as an executive-level membership organization with a niche in outcome-oriented networking.
Today, the company represents 300 individual executive members and host 100 collaborative roundtables annually. I've learned more than I could have ever imagined as a business owner whose job it is to support and interact with thousands of leaders in our local business community. I want to take a moment to thank all of my employees (new and old), members, speakers, sponsors, advertisers and overall well-wishers in the area. As Sid Fuchs says in his book Get off The Bench, "When you need a relationship, it's too late to build one. The network is powerful and is one of the most valued assets in life. Meet as many people as you can and invest in relationships. You will be amazed at the outcomes."
Five years ago, I had the idea of providing a one-day STEM (science, technology, engineering and mathematics) Symposium for the National Capital Region. After attending many nation-wide STEM events that included sessions with academics and government professionals, I thought that, with the support of WashingtonExec community partners, we could bridge the gap between parents, kids and the STEM workforce needs of local businesses and governmental agencies.
In 2014, with the guidance of Ed Swallow of The Aerospace Corporation, we launched the first K-12 STEM Symposium in Herndon, Va. On April 14 2018, the 5th Annual K-12 STEM Symposium hosted more than 3,500 parents, kids and teachers, coupled with more than 50 exhibits that included 3D printers, drones, flights simulators, physics experiences, heart monitors, topography models, puzzles and many robotics teams. We look forward to having you and your family March 30 for the 2019 K-12 STEM Symposium.
People often ask me, "What's next?".
WashingtonExec continues to build and expand its executive leadership and lifelong networking programs. The WashingtonExec Career Bridge is a unique program that offers professionals a single platform to make connections over the course of an entire career – starting at age 5 with the K-12 STEM Symposium, the College Leadership Program, the Rising Stars of GovCon, career management and executive leadership programs, to exit and retirement.
With WashingtonExec, you join as a member and stay for a lifetime. I look forward to seeing where the market takes us in the next seven years. It will be anything but boring.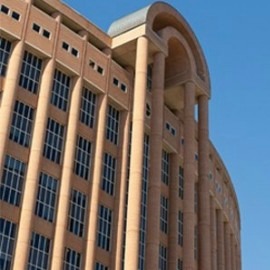 Branding Guru Dan Schawbel recently wrote an article discussing why personal brand is important specifically for small businesses owners.
I enjoyed his article and I fundamentally agree with his points. Personal branding is often overlooked when starting a business but executives who are neglecting to brand themselves are behind even before they get out of the gate.
It is critical for an executive to create a name not only for his or her business but for themselves. In these uncertain economical times, many businesses are struggling. However, if you have a strong personal brand, your brand can help you become "economy-proof," (even if your company is not).
The question I get constantly at The Tower Club, "JD, this all sounds great, but how can I actually start to improve my personal brand?" Schawbel offered three simple ways to do this and I decided to highlight them and elaborate.
How To Brand Yourself:

Attract Attention/Find Your Niche – Become an expert in something that relates to your company. This will increase your value; you will become an asset to the company instead of just being another employee. Next time someone needs help or advise with your "expertise" you will be the first in line to offer a solution.

Creating A Personal Website- A great way to test your brand is to Google your name.  What comes up? Are you on the first couple titles or are you tucked away buried deep in the 45th page? If you start your own website you can brand yourself throughout your entire career even after you change jobs. Social media is a great free and easy branding tool.

Brand yourself by associating with larger brands- This can mean everything from associating with well-respected companies or creating relationship with well-respected people. Studies show that networking is the number one way to find jobs and more opportunities. The more people you meet the more networking you can do. Never underestimate the power of a smile and a strong handshake.
Shana Glickfield, partner at the public affairs communications group Beekeeper, discusses the 'do's' and 'don'ts' when building a personal brand. The goal of the Beekeeper Group is to lead the public affairs sector "towards a community-based, hive-driven approach." Glickfield also lists some basic first steps when starting your online brand.
I recently crossed  over 2,000 contacts on LinkedIn.   When I first started on LinkedIn in 2003, I never could imagine that I would reach that many contacts.  I thought I would share how LinkedIn has helped me.
Over the past eight years, as Editor-in-Chief of a DC based e-magazine, I have had the unique opportunity to interview over 1,000 senior level executives.  I have learned a lot about what it takes to build and sustain an on-line and off-line brand in the C suite.