Education expert Arvin Vohra discusses the success of his tutoring tools as well as becoming a best selling author. Vohra believes that innovating a product is more important than expansion and also  thanks client input for the constant improvement and success of his on-line and off-line products.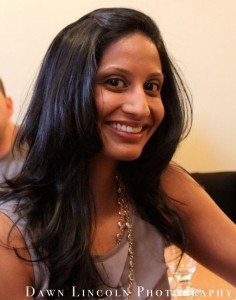 Online entrepreneur Tanuja Paruchuri discussed the success of her two online culinary businesses, The Chocolate Sutra and Food for Thin.  Paruchuri believes having close relationships with customers, even online, is key to maintaining and growing your business, as well as establishing solid relationships with fellow up and coming entrepreneurs.

Accomplished entrepreneur David Steinberg describes achieving the $400 million communications company  InPhonic as well as his current company, XL Education Corporation. Meaningful networking with fellow members in the industry as well as focusing on creating economically lean companies are aspects that the online marketing expert attributes to his success.  Besides executing his fast growing higher education online marketing company, Steinburg is also training for the NY Century Bike Tour.
Jones Day Partner Andrew Sherman shares his climb from successful entrepreneur to lawyer, educator, and author. Sherman accredits his success to simple, strategic networking…and a bit of luck.
Michael Ferraro, an innovator of development training programs and founder of Training Solutions Incorporated, describes how he started his successful online business and how you can too.
Curtis Symonds, founder of Hoops Magic and former BET Executive, talks to us about how simple connections can go a long way. Symonds also describes the journey of owning your own business.
Posted on August 19, 2010, by JD Kathuria, under News.
This past Tuesday Aneesh Chopra, the first Federal CTO, spoke at the Computer History Museum to encourage Silicon Valley to bring its innovations and entrepreneurship to Washington.  After some tough questions by reserved Silicon Valley attendees, including space exploration and net neutrality, Chopra's message was generally viewed  positively, according to Forbes Magazine.
Yuvi Kochar is the Chief Technology Officer for The Washington Post and president of The Washington Area CTO Roundtable, a 200-member organization.
Yuvi shares his insider advice about how to make networking work for YOU.
Over the past eight years, as Editor-in-Chief of a DC based e-magazine, I have had the unique opportunity to interview over 1,000 senior level executives.  I have learned a lot about what it takes to build and sustain an on-line and off-line brand in the C suite.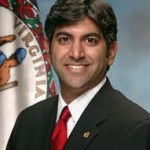 How does one become the George Washington of Federal Chief Technology Officers?Aneesh Chopra accredits his success to one incident that occurred while he was a researcher for the current CEO of the Atlantic Media Company, David Bradley.