Archive for December, 2010
Posted on December 30, 2010, by JD Kathuria, under News.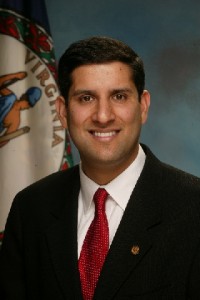 My friend Vivek Kundra, the first ever Federal CIO took a big step today, as he has launched a Twitter account.  I learned about this from reading his status update on LinkedIn this morning.  So, I decided to follow him on Twitter as well. Thus far, he only has one post.  You can also follow him on Twitter by clicking here.
As the Director of Social Media for Network Solutions, Shashi Bellamkonda explains why having a personal online presence is important as well as the do's and don'ts when creating an online brand. Bellamkonda also recommends the book "Never Eat Alone" by Keith Ferrazzi to anyone who would like to begin the process of business and personal networking.
I recently crossed  over 2,000 contacts on LinkedIn.   When I first started on LinkedIn in 2003, I never could imagine that I would reach that many contacts.  I thought I would share how LinkedIn has helped me.
Education expert Arvin Vohra discusses the success of his tutoring tools as well as becoming a best selling author. Vohra believes that innovating a product is more important than expansion and also  thanks client input for the constant improvement and success of his on-line and off-line products.